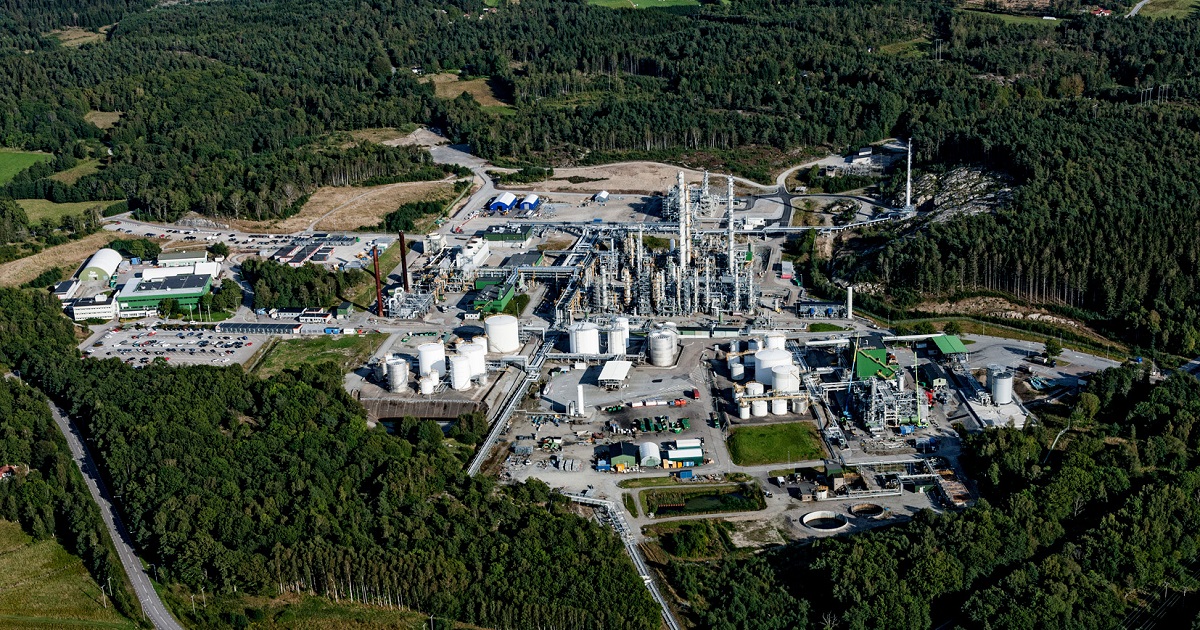 Nothing ever seems impossible to the team at Populum, we get customized solutions suited to our needs.

G

lobal HR Director



Introduction.
Few have missed the acclamation of Perstorp's actions during the Corona crisis (Dagens Industri, Ny Teknik, Svenska Dagbladet). As the Corona crisis erupted worldwide, Perstorp saw an opportunity to contribute to society. The company acted quickly by switching its Swedish operations to the production of hand- and surface sanitizer. Perstorp wanted to pull their weight and help provide Swedish health care with protective material – which they do at cost price.
Less known from the outside is that throughout the Corona crisis, Perstorp also placed great focus internally on ensuring the well-being of their employees. Systematic and continuous feedback has been listened to - and followed-up on – with regards to employee well-being in all businesses around the world. From Brazil in the west to China in the east.
Interview with Global HR Director.

We spoke to Andreas Sjöström, Global HR Director at Perstorp, who has been working with Populum since the launch of the partnership in 2018.
Why is it important to listen to employees during a crisis like Covid-19?
Covid-19 has dramatically changed the landscape in which we work. Everything that we took for granted and considered normal was quickly thrown upside down and we had to adopt new ways of living up to our core value CARE. Asking follow-up questions about how our employees were affected by Covid-19 was a given. We then found the flexibility with Populum to be very useful when following-up, even when people work remotely.
How easy has it been to use Populum for following-up with supplementary Covid-19-related questions?
We found it to be very smooth. The dialogue with Populum has been fantastic. They have a constant "can-do"-attitude and are really focused on trying to find solutions that suits our needs.
Before becoming a customer of Populum, like many other industrial companies, you only measured annually with a more traditional supplier. With Populum, you get the fast, digital and dynamic on a monthly basis - but you also get the more thorough annual screening that offers greater depth. How would you describe the biggest difference between Populum compared to a traditional supplier?
At Perstorp we strive to have an agile HR organization. In order to support a constantly changing business, we must also be able to measure how we are doing in attitudes and behavior at a faster rate than before, as well as being able to follow up with efforts faster. Populum gives us all the results the second after the measurement has been completed. This means that we can be agile in our strategy and delivery towards the organization. The short response time in combination with the fast data consolidation help us a lot.
You have a fantastic response rate globally in your monthly measurements; over 80%. What is your most important recommendation to other industrial customers who want to succeed with their pulse surveys?
The most important thing is that the entire organization takes the measurements seriously. Our CEO Jan Secher personally monitors the results with the rest of our management team. This obviously sends signals throughout the organization, which makes everyone appreciate being able to make their voice heard.
In conclusion, what do you think is best about Populum?
The personal service and focus on finding solutions suited for our unique customer needs. Nothing ever seems impossible for the team at Populum. We are now trying to find new ways to integrate our systems and processes with each other, and the data from Populum will play an important role.
How did Perstorp perform in concrete terms during COVID-19?

Perstorp's consistent actions can be
summarized with 3 key puzzle pieces
Ensure continuity using ongoing organizational measurements




Continue with the quick monthly employee surveys throughout the crisis (9 questions done in 30-60 seconds). In the newly changed situation, it is more important than ever to ensure effective teams, a good working environment as well as healthy and motivated employees. It is important not to change questions without purpose - keeping the same questions provides traceability and opportunities for follow-up throughout the crisis.




Greater depth and more details

Conducting the already planned annual in-depth employee survey in the midst of the Corona crisis. In this survey, Perstorp conducts a detailed analysis in the areas measured by the continuous pulse survey. The in-depth employee survey is an important piece of the puzzle when promoting inclusion, understanding and dialogue of improvement in all operations during a turbulent time.




Adjusting to Covid-19

The ability to add additional questions in Populum provides the flexibility to temporarily follow up on crises, improvement initatives or transformations - something that has been practical during the Corona crisis. Throughout the Corona crisis, Perstorp has measured the employees' experiences of the company's management of the crisis throughout the world. The adaptation means the following at Perstorp:
An insightful management - management continuously asks what further crisis-related improvements employees need (eg in the new home working environment). When employees are encouraged to provide feedback and make suggestions for improvement, employees feel a greater sense of participation.
Fact-based follow-up throughout the Corona crisis - management and HR follow Corona-specific KPIs for the entire business at an aggregated level, to ensure that good crisis management is maintained.
Opportunity to prioritize and focus in – using real-time data, management can make quick and important decisions in areas where it's most needed.
Concrete results.

Perstorp's concrete results during the Corona crisis:
Increased results for employee engagement

Throughout the Corona crisis, Perstorp has improved their score in the continuous pulse survey, month after month.




Better than Pharma & Chemical's benchmark

From having previously performed on par with Populum's benchmarks for Pharma & Chemicals - Perstorp now exceeds the benchmark for the industry.




Increased results for the company's Corona response

More and more of the employees state that they are proud of Perstorp's actions throughout the crisis. The greatest pride, and even the strongest improvement, is found amongst the newly hired employees (less 1 year of employment).